"I have found that in challenging markets homeowners are more prone to seek out Realtors with strong track records who have many years of experience in both the "up" markets and the "down" markets. They are more and more conscious of effective marketing through technology and they understand the benefit of their realtor's enormous sphere of influence. These attributes combined in a comprehensive marketing plan together produce the highest dollar in the shortest period of time with the least inconvenience to the customer. Seller's call me today because I offer that unique combination of contacts, technological expertise and a huge sphere of influence along with my reputation for getting RESULTS."
Client Testimony -
"Doug, I want to thank you once again for your exceptional efforts in successfully marketing, selling and closing on my parents' house. I have had a number of positive real estate experiences over the last nearly 40 years...and a couple of not so good ones. Working with you has been hands down the best real estate transaction I have ever been associated with. From the moment you walked in my front door until you handed the check to Dad, you could not possibly have done a better job. It was a virtuoso performance! I wish you were at Kiawah Island Real Estate and could list my house there! I have told many people about you already and when it is time to sell my house at Red Bay I would not even consider anyone but you. Being aware that you played college basketball, I will close with a basketball analogy. You are plain and simple the Michael Jordan of real estate agents. Period. Thank you again from a very grateful Boyd family!"

---
---

Take a look at this video to see what Drone Video/Photography can do for your home on the market.

Call Doug Today... and Start Packing!

I was awarded the Coldwell Banker International President's Circle Award at the company's annual award celebration. I am deeply indebted and grateful to all of my friends and associates who made this possible. Thank you!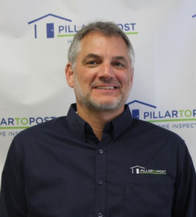 ---
---
Doug Bridges
Broker/Realtor
NAR Realtor Emeritus
Coldwell Banker United Realtors
Columbia, SC
803-530-1732

Copyright © 2017 Doug Bridges Enterprises
Coldwell Banker logo used with permission of Coldwell Banker United Realtors, Incorporated.